Our Online Tuition service has been a big hit with parents that live too far away from our Leyton branch or live outside of Greater London but want to ensure their children make amazing progress in Maths. Over the last year, our online service has grown steadily and with many parents very happy with the progress that their children are making. That's why we've decided to give away the first lesson totally free so that more parents can find out why our parent's stick with us as they can see the progress for themselves.
Mrs Noreen, a  Year 4 online parent, says this about her son,
The online tuition helps Rayan in building his confidence in maths and he enjoys the lessons very much. – Mrs Noreen (Year 4 parent)
Now building confidence is hard to measure in some cases but not with Rayan, Mrs Noreen's son. He has plenty of confidence as he clearly demonstrates by solving a very challenging problem below. Can most children in Year 9 solve this? Probably not, and Rayan is in Year 4!
Rayan is not the only one excelling with our online tuition service. Many of our parents are very pleased with the progress their children are making since taking up online tuition with us. Here's another parent describing here feelings…
My son, currently in year 4 , started doing Singapore Maths Online Tuition for more than one year. I can clearly see his progress in school and at home as he moved to the top (set) table in maths at school. Online Singapore maths has been systematic and covers the entire year curriculum including challenging problems in depth for each topic. We are very glad that we have found a online Singapore Maths learning system for my Son. – Kavitha (Year 4 parent)
Dr. Bokhari, who had a lot of questions for us before signing up her children, can also see the impact in her son's ability,
My son has been enabled to problem solve mathematical questions beyond his age expectation. His school teachers are impressed and his confidence has grown all round.  Thank you. – Dr. Bokhari (Year 4 parent)
You can see that from each of the above comments the one thing that our parents come back to is the problem-solving approach we emphasise in the Singapore Maths online tuition sessions. This is one of the key reasons why our children are much more successful in school compared to many children who are taught rules rather than to understand maths.
Key questioning from our trained staff ensures that our pupils are challenged to think and not just do. Understand and not just so. Create rather than just process. You can see below where a question makes our pupils demonstrate their understanding so we can have a deeper conversation about what maths means to them.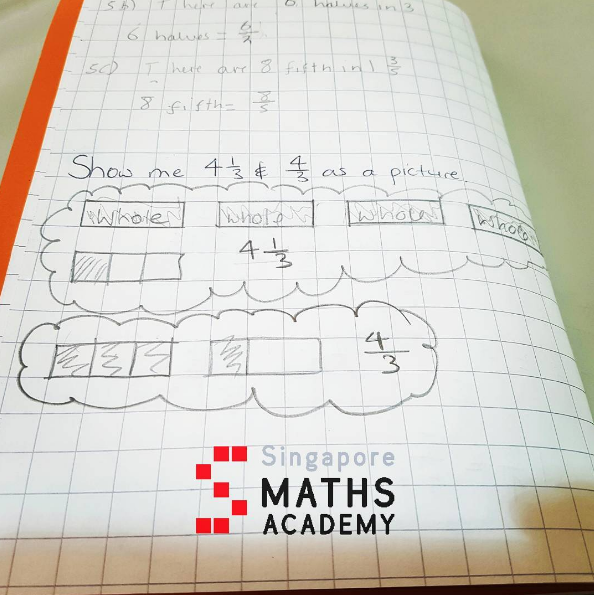 You can follow us on our Facebook page to keep track of other posts and offers we have here, https://www.facebook.com/SingaporeMathsAcademy